NEWS RELEASE
FOR IMMEDIATE RELEASE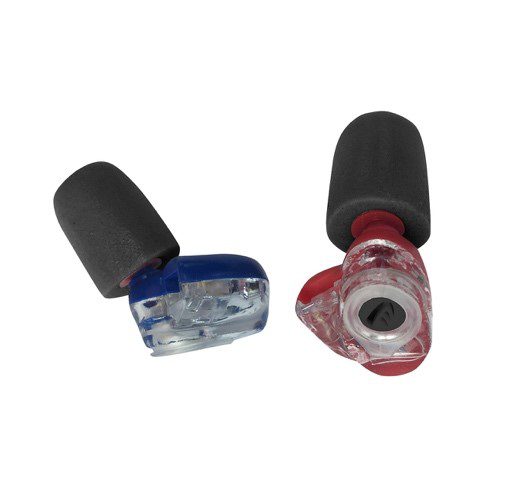 WALKER, Minn. (March 21, 2022) — Are you tired of wearing bulky muff-type hearing protection, or smaller in-the-ear ear plugs that block all sounds – including those you want to hear, like conversation or the sound of game.? Then you'll love TruEarz™ Ready Fit Hearing Protection from WildEarâ. TruEarz's specially-designed acoustic filters reduce sounds evenly across a wide frequency range including impulse. The filters allow you to turn down the volume (noise or gunfire) without sacrificing listening quality (the sounds you want to hear – warning signals and conversations.)
Four filter options are available, including Impulse Filter which is best for loud continuous noise such as power tools, lawn equipment, motorized vehicles, loud sporting events, etc.; Impulse Filter which is best for relatively quiet areas with occasional loud impulses such as gunfire; Lite Filter that works best for moderate continuous noise like noisy clubs/music events, some power tools or even lawn mowers depending on the distance from the noise source; and Toggle Filter – Lite which is ideal for intermittent exposures (in and out of noise.) Keeping the Toggle Filter open is best for moderate noise, while keeping the Toggle Filter closed is best for high to very high noise.
This non-electronic product includes two base TruEarz™ Ready Fit Hearing Protection units (one for each ear), one set of your Filter Selection, one set of Standard Comply™ Tips, a lanyard with clothing clip, and a zipper Ear set Pouch. MSRP is $49.50 for standard units, and $54.50 for the Toggle units. Additional Ready-Fit tips in slim, standard and large and 3-Flange are available as a separate purchase.
More information on TruEarz™ Ready-Fit Hearing Protection, as well as the entire line of WildEar products, is available at https://www.wildear.com/, by calling 855-494-WILD(9453) or Click Here.
About WildEar: Founded in 2011 and headquartered in Walker, Minn., WildEar is a wholly-owned subsidiary of CavCom, the leader in innovative industrial hearing protection and communication systems. WildEar designs and develops innovative electronic hearing products and protection for the avid outdoorsman, the weekend warrior, the swimmer, music lovers, cell phone users and those desiring comfortable, undisturbed sleep. For more information on the full line of the company's state-of-the-art products visit https://www.wildear.com/, call 855-494-WILD(9453) or Click Here.
Editorial Contact:
Karen Lutto
210-451-9113 (office)
804-539-6699 (cell)
HOC Website: www.hunteroc.com