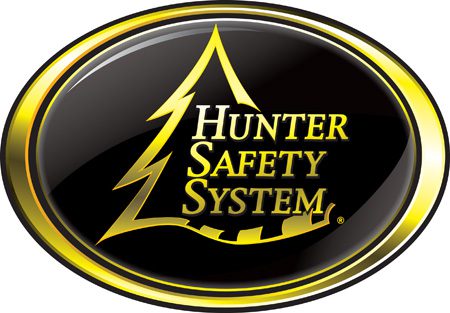 DANVILLE, Ala. (Aug. 1, 2017) — Jerry Wydner, president of Hunter Safety System, is pleased to announce the company is now fully stocked and shipping its new harnesses featuring the ElimiShield Scent Control Technology. Three of HSS's most popular safety harnesses now offer the most revolutionary approach to controlling human odor at the source before it forms: ElimiShield Technology. By pretreating the Elite, Contour and Hybrid Flex harnesses with ElimiShield during the manufacturing process, a bond is formed that has been proven to provide more than a 99-percent effective rate of controlling odor even after 50 commercial washes.
Unlike silver and other technologies used in other products, the ElimiShield treated article mechanically kills odor-causing bacteria, which cannot develop immunity to it. The product is long lasting, environmentally friendly, non-leaching, non-irritating and non-poisonous. It also protects the products from "souring" after being exposed to sweat and moisture while in use and then packed away in storage during the off-season.
"We're the only company to offer this type of scent elimination in a harness," said Wydner. "It is always our goal to provide the most innovative and safety-oriented products to our customers. These harnesses definitely do just that."
The new Hybrid, Elite and Contour harnesses featuring the ElimiShield Scent Control Technology will also have new MOLLE attachment points on the shoulders to attach a flashlight for hands-free illumination while in the field. This is especially important while ascending and descending the treestand in the dark before and after the hunt.
There is no price increase for these new feature-packed harnesses, and they are available at retailers nationwide and conveniently online at www.hssvest.com. The Elite retails for $159.95, the Contour is $139.95, and the Hybrid Flex harness is $129.95 each.
Don't sweat it this hunting season; HSS has you covered with these Hunter Safety System harnesses improved with Elimishield Technology to keep you safe and scent-free.
Founded in 2001 and headquartered in Danville, Ala., Hunter Safety System is a leading designer and manufacturer of innovative deer hunting gear and hunting equipment for the serious hunter. The company has exclusive rights for use of ElimiShield in the hunting industry. For additional information, write to: The Hunter Safety System, 8237 Danville Road, Danville, AL 35619; call toll-free (877) 296-3528; or visit www.hssvest.com.