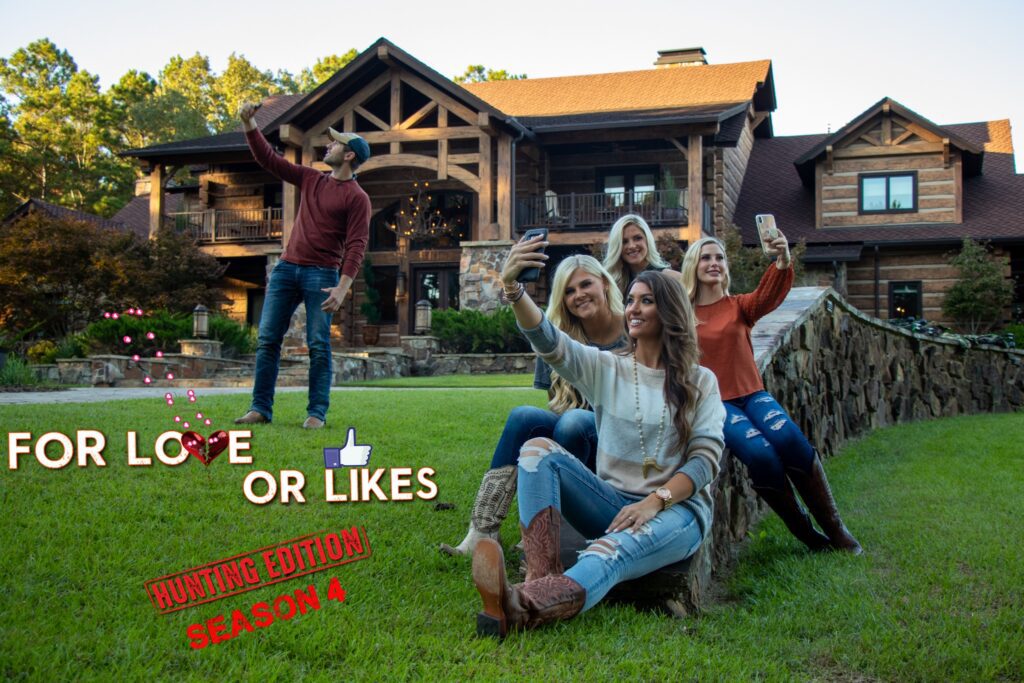 Danville, Ala. (Jan. 8, 2020) — ElimiShield is pleased to invite ATA show attendees to come by its booth, #1337, on Friday, January 10 from 12:05 – 12:55 to meet Outdoor Channel's popular reality series For Love or Likes host Matt Busbice and his season 4 co-stars.
Going into its fourth season on Outdoor Channel, For Love or Likes is a reality hunting competition that puts hunting girls that have become famous through their social media account to the real test of whether they are actually posting for the love of the outdoors or the "likes" they get on their profiles. The show is hosted by well-known hunter and TV celebrity, Matt Busbice, who when not filming the show is working with his production company or traveling the world hunting.
The new season of For Love or Likes will begin airing in April 2020. Check Outdoor Channel for dates and times.
Be sure to stop by and meet this great celebrity group on Friday, January 10 from 12:05-12:55!
About ElimiShield Scent Control Technology
Human odor is caused by bacteria feeding on dead or dying skin cells. The patented, proprietary, nanotechnology formula in some of the ElimiShield HUNT products form a long-term bond when applied and leave a microscopically abrasive shield that eliminates odor-causing particles on contact. This mechanism is far superior to other methods that either poison bacteria or attempt to absorb human odors after they form. In addition to the nanotechnology, certain ElimiShield products include bio-based ingredients to neutralize malodors that are encountered in the field, ensuring all surfaces remain scent-free. Hunter Safety System, the industry leader in treestand safety, is the exclusive distributor of ElimiShield HUNT products to the outdoor industry. For information on this line, contact Hunter Safety System, 8237 Danville Road, Danville, AL 35619; call toll-free (256) 773-7732; or visit www.ElimiShieldHunt.com.
Be sure to visit ElimiShield at ATA in booth #1337.
For high resolution images visit www.hunteroc.com or contact Kimi Herndon at kimi@hunteroc.com.
Editorial Contact:
Karen Lutto (210) 451-9113
www.hunteroc.com