NEWS RELEASE
FOR IMMEDIATE RELEASE

Kinnear, WY (Aug. 24, 2020) — Bow Spider, the easiest bow retrieval system on the market, announced today that it has partnered with Blaze Digital Solutions to handle all of its social media and digital advertising. This is effective immediately.
Blaze Digital Solutions, located in St. George, Utah, builds custom selling systems for small businesses that bring in profitable and predictable revenue through Google, Facebook, YouTube, Microsoft Ads and Search Engine Optimization. The company specializes in the outdoor industry.
"The Bow Spider is such a great and unique product that provides an age old solution to securely and safely packing and carrying a bow afield, yet keeping it handy enough that you can immediately spring into action should an opportunity arise," said E.J. Saunders, owner . "We have put together some great ideas and look forward to Bow Spider enjoying greater levels of viewer engagement and higher conversion rates that we know our platforms will deliver."
The Bow Spider is available in green, tan, or black, and has a MSRP of $84.95. To see how it works, check out this short YouTube video quick access.
When every second counts, quickly swing your bow into action thanks to the amazing new Bow Spider. For more information, and to order visit www.bowspider.com.
About Recreational Archery Development LLC (RAD, LLC):
Founded in 2019 and headquartered in Kinnear, WY, RAD, LLC is a leading designer and manufacturer of innovative products for the outdoor industry, including the Bow Spider brand of products. Bow Spider's intuitive design makes bow retrieval fast and easy in any situation. The product is proudly made in the USA and gives one percent of all sales to conservation. The company also offers veterans a 15 percent discount on all products. (To take advantage of this offer, orders need to be called in directly to the company at 307-438-9290.) For additional information on RAD, LLC and the Bow Spider brand of products write to: RAD, LLC, PO Box 171, Kinnear, WY 82516; call 307-438-9290; email info@bowspider.com; visit www.bowspider.com.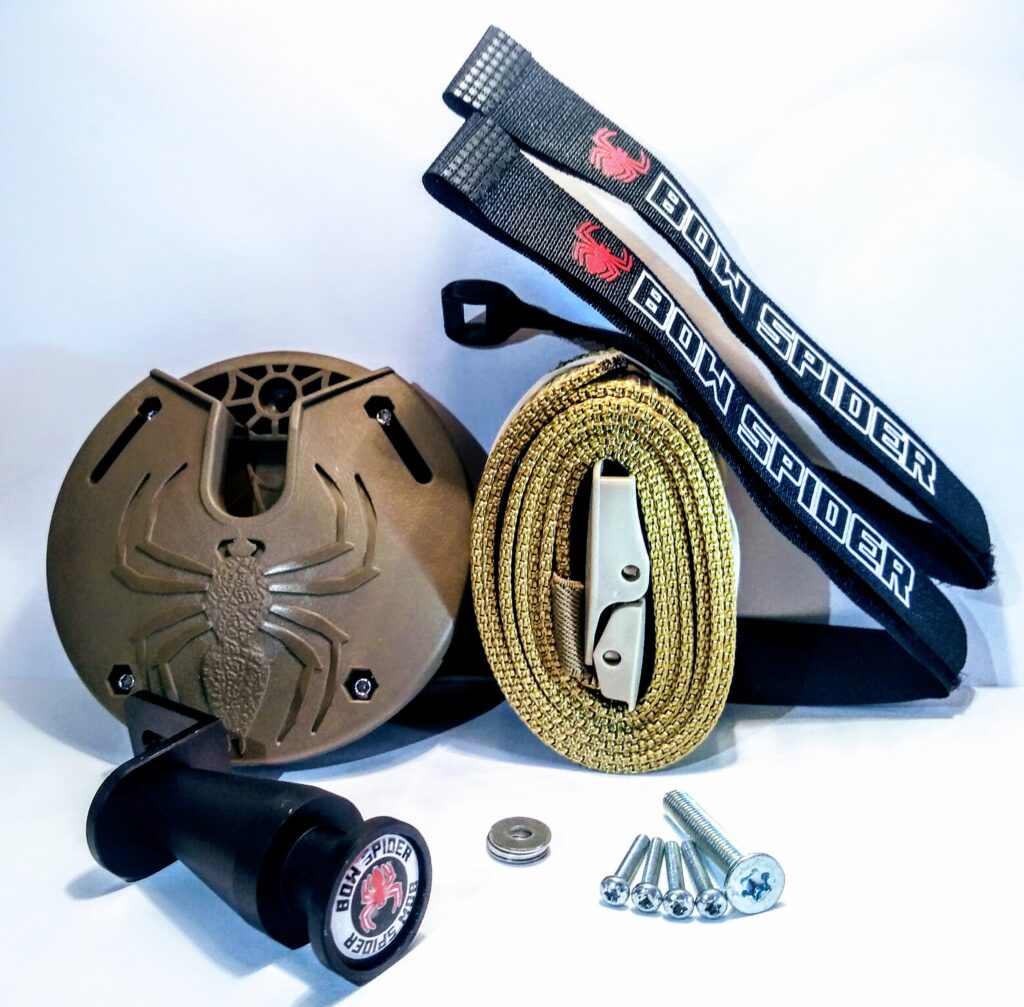 Editorial Contact:
Karen Lutto
(210) 451-9113 – office
(804) 539-6699 – cell
karen@hunteroc.com
HOC Website: www.hunteroc.com