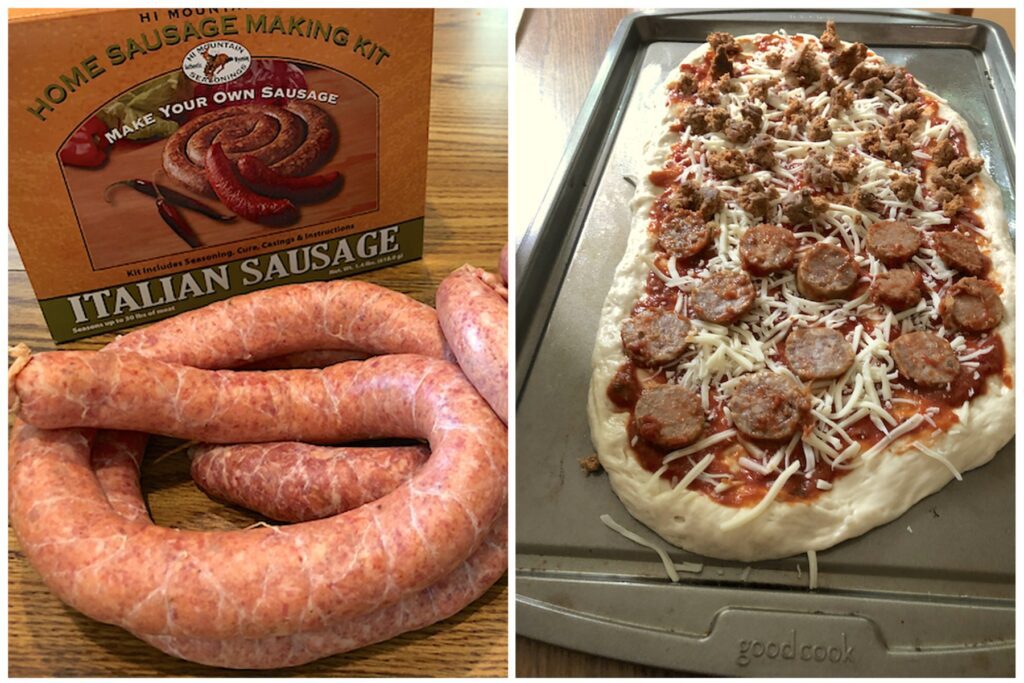 NEWS RELEASE
FOR IMMEDIATE RELEASE
RIVERTON, Wyo. (Aug. 11, 2020) — Hi Mountain Seasonings has the solution to the "What's for dinner? Dilemma" – Pizza Night with Hi Mountain Seasonings. Pizza nights with the family is fun, easy and tasty for everyone and you can get the entire family engaged in the process.
If you plan ahead for your pizza night(s) you can make a variety of sausages from the great selection of Hi Mountain Seasonings kits that are perfect pizza toppings: Bratwurst Sausage, Garlic Pepper Bratwurst Sausage, Spicy Beer Bratwurst Sausage, Italian Sausage, German Sausage and Polish Sausage. The kits include everything you need, with the exception of the meat you want to use. When making these sausages keep in mind that they will need to cure for 12-24 hours before smoking or putting in the oven. Each kits seasons between 24-30-lbs.of meat and retails for $21.99.
Hi Mountain Seasonings also offers a selection of sausages that do not need to be stuffed or cured. They are designed to mix with fresh ground pork or a combination of pork, and ground beef or venison. Make small patties, fry up and add to your pizza. These Breakfast sausages are available in perfect pizza topping flavors of Hunter's Blend, Prairie Sage, Chorizo Blend, Country Maple, Original Mountain Man Blend, Spicy Apple Maple Game Bird and Poultry and Sweet Italian. Each kit seasons 24-lbs of meat one pound at a time if you choose, with the exception of the Sweet Italian which seasons 22-lbs, Hunter's Blend 20-lbs and Game Bird & Poultry 22-lbs. They retail for $8.49 each.
Hi Mountain Seasonings also has bacon lovers covered. You can use the Original Bacon Cure or Black Pepper & Brown Sugar Bacon Cure to make traditional bacon from Pork Belly or Boston Butt roast or pork loin: Original Bacon Cure and Black Pepper Brown Sugar Bacon Cure or you can simply spice up your basic bacon by sprinkling one of these fabulous bacon seasonings on your bacon: Pineapple Sriracha, Sticky bun or Black Pepper & Brown Sugar and add to your pizza. The suggested retail price is $8.99 and $6.99 respectively.
Let Hi Mountain Seasonings help get the family together for a fun night of pizza making. Making homemade pizza is a healthy and frugal alternative to ordering out or buying frozen. You can pick your ingredients, select exactly what everyone wants and have fun in the process.
About Hi Mountain Seasonings:
Located in the heart of Wyoming, Hi Mountain Seasonings was founded in 1991. It is the premier manufacturer of kits for homemade jerky and sausage. Hi Mountain Seasonings has successfully captured distinct, traditional Western flavors in its jerky cure & seasonings, Western-style seasonings, bacon cures and other products that make up the unique line of gourmet Western seasonings. For additional information, write: Hi Mountain Seasonings, 1000 College View Drive, Riverton, WY 82501; call toll-free 1-800-829-2285; or visit the company website at www.himtnjerky.com.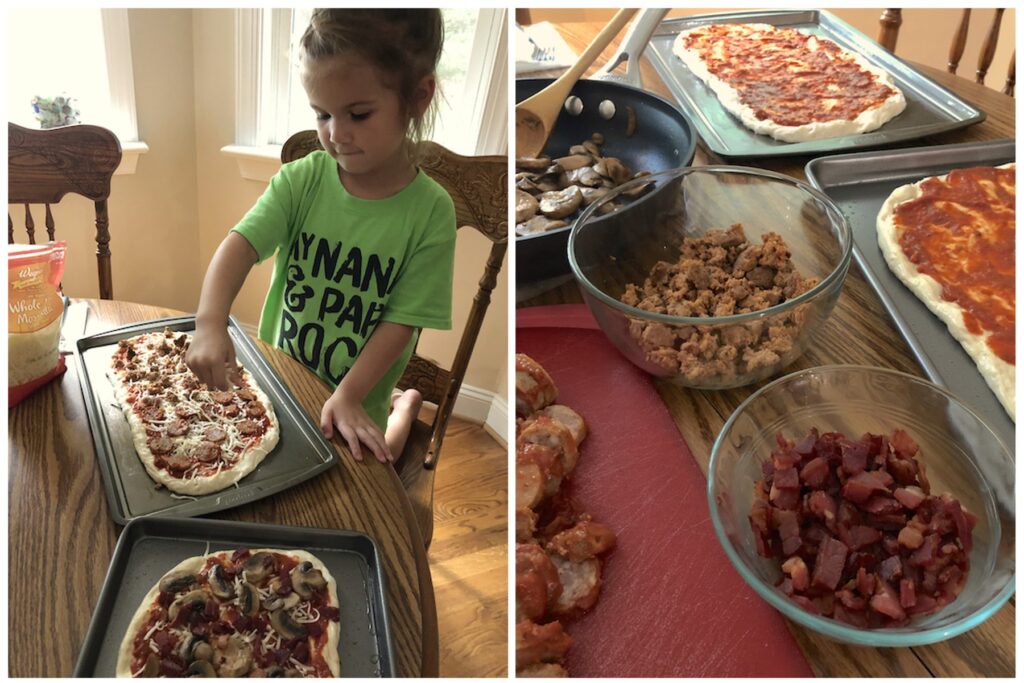 Editorial Contact:
Karen Lutto
(210) 451-9113 – office
(804) 539-6699 – mobile
karen@hunteroc.com
HOC Website: www.hunteroc.com