NEWS RELEASE
FOR IMMEDIATE RELEASE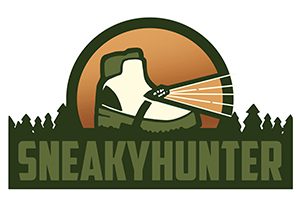 SneakyHunter Names Hunter Outdoor Communications
Agency of Record
SALMON, Idaho (August 4, 2020) — SneakyHunter, designer and manufacturer of bootlamps that are perfect for hunting, hiking and all things outdoors, today announced Hunter Outdoor Communications (HOC) as its agency of record. This announcement comes after a careful review process and is effective immediately.
"HOC's vast expertise in the outdoor and hunting markets will allow us to tell our product and brand stories to a wide range of individuals as we continue to grow and expand our product selection," said Jim Manroe, owner/CEO. "I look forward to having an agency partner that will drive us to a new level of awareness and presence in the outdoor and hunting markets."
Hunter Outdoor Communications will lead media relations, influencer marketing, strategic partnerships, events and social media on behalf of SneakyHunter. All of the communications programs will be carefully designed to build awareness and engagement with influencers, retailers and customers.
About SneakyHunter
Founded in 2019 and headquartered in Salmon, Idaho, SneakyHunter offers state-of-the-art bootlamps that are perfect for hunting, hiking and other outdoor activities. These bootlamps provide solutions unseen before with conventional lighting, including three separate, hands-free lighting modes including white, red and a particular wavelength in the violet spectrum of light that causes blood to stand out so it can easily be tracked in the dark. For more information on SneakyHunter visit www.sneakyhunter.com; call (208) 742-0083 or write to SneakyHunter, 10 Kelly Road, Salmon, ID 83467.
Editorial Contact:
Karen Lutto
(210) 451-9113 (office)
(804) 539-6699 (cell)
karen@hunteroc.com
HOC Website: www.hunteroc.com
# # #