NEWS RELEASE
FOR IMMEDIATE RELEASE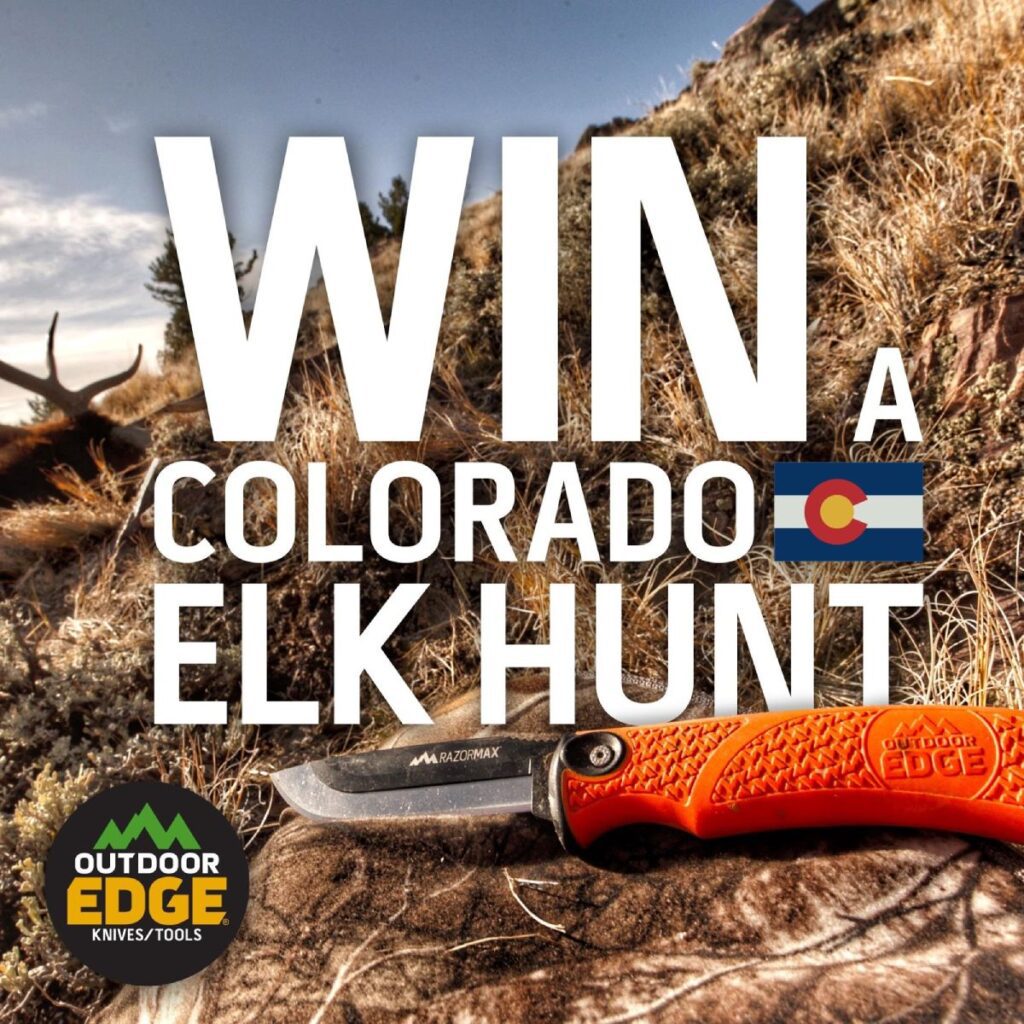 Outdoor Edge® Launches "Elk Hunt Giveaway"
DENVER (Sept. 3, 2020) — Outdoor Edge, the company that designs and manufactures knives and tools for all things outdoors, announced the launch of its largest giveaway to date with a fully guided Colorado elk hunt. This promotion presents a chance of a lifetime for one lucky winner who will have the opportunity to embark on a truly spectacular backcountry Colorado archery hunting experience.
Slated to take place September 2021, the lucky winner will enjoy a fully guided archery elk hunt with acclaimed Colorado Premier Outfitters. The hunt will take place in the famed Medicine Bow National Forest, located just north of historic Steamboat Springs. Outdoor Edge, president and founder David Bloch will also accompany the lucky winner for the exciting five full days of chasing bugling elk.
The elk hunt package includes a fully guided five-day one-on-one archery elk hunt, hunting license, meals and an assortment of the best-selling Outdoor Edge knives. Travel to and from Colorado is not included.
Entering to win is simple. Simply go to the Outdoor Edge website page and click on the promotion or just CLICK HERE. When prompted, fill in your name and email address and you are entered. One entry per person. The winner will be drawn on January 15, 2021 at 7 p.m. MST. The winner will be announced on the Outdoor Edge website and notified via email.
You can't win if you don't enter. Don't miss this opportunity of a lifetime. Enter now.
About Outdoor Edge:
Founded in 1988 and headquartered in Denver, Outdoor Edge is a leading designer and manufacturer of knives and tools. Today, Outdoor Edge continues to innovate and develop state-of-the-art products for outdoor enthusiasts, game processors, survivalists, handymen and others who require the very best knives and tools available for leisure, work and everyday-carry needs. The company prides itself in offering a variety of products that undergo extensive field-testing in harsh, rugged environments resulting in durable, long-lasting products that come with a lifetime guarantee. For additional information on Outdoor Edge and its full line of products write to: Outdoor Edge, 5000 Osage Street, Suite 800, Denver, CO 80221; call toll-free 800-447-3343; email moreinfo@outdooredge.com; or visit www.outdooredge.com.
# # #
Editorial Contact:
Karen Lutto
(210) 451-9113 – office
(804) 539-6699 – cell
HOC Website: www.hunteroc.com