NEWS RELEASE
FOR IMMEDIATE RELEASE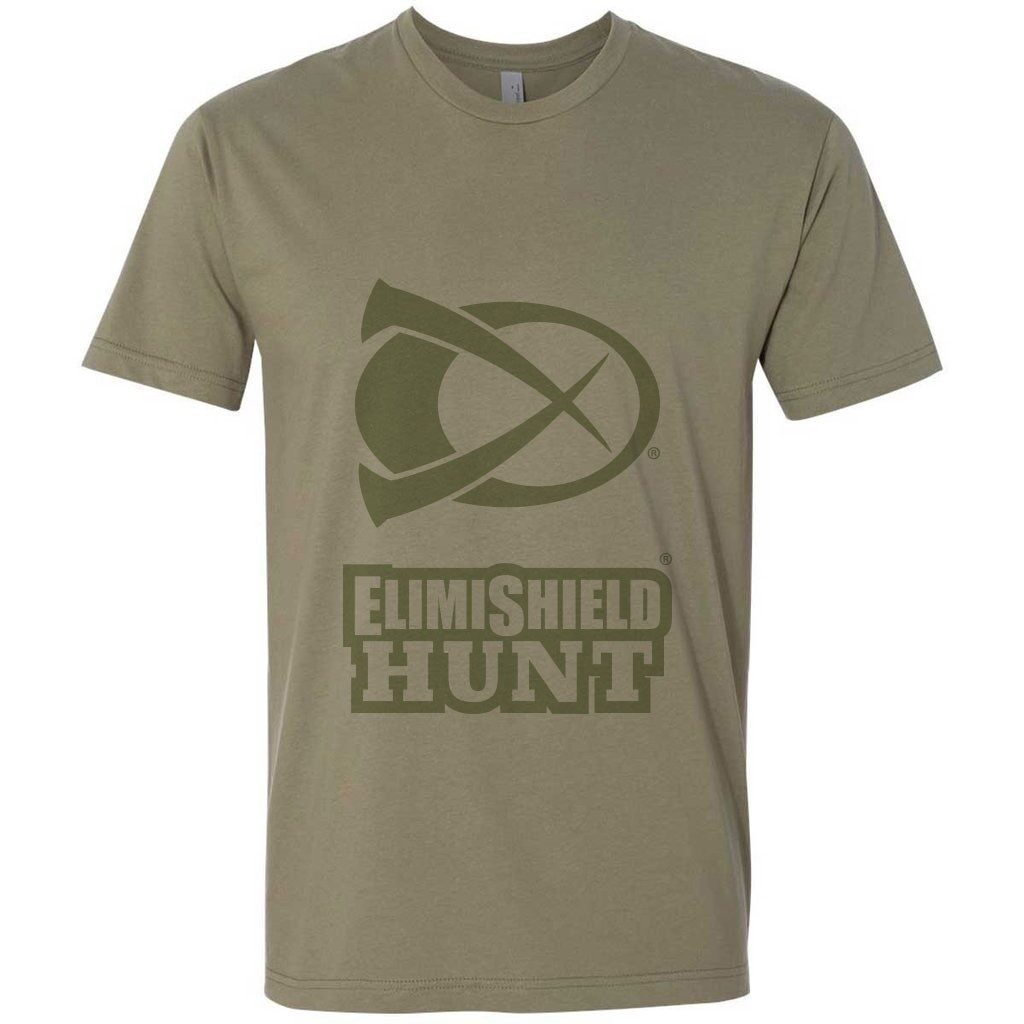 Danville, Ala. (Sept. 30, 2020) — ElimiShield HUNT announces the availability of a new scent control field t-shirt. This new item is pre-treated with the ElimiShield HUNT X10D for long lasting scent control. Whether it is worn as a base layer for a hunt or worn for scouting and hanging treestands, you won't ever have to worry about human odor, odors from mold or mildew or any other odors a deer may pick up.
The ElimiShield HUNT Field T-Shirt is a fitted, lightweight, ultra-soft shirt made from 100 percent Combed Ring-Spun Cotton. It is pre-treated with ElimiShield HUNT's X10D long-term scent-destroying technology resulting in garment that offers full scent control that is effective for up to five years or 50 wash cycles against replicated odors such as human odor. It is available in tan with the ElimiShield logo.
Available exclusively online at www.hssvest.com, the new ElimiShield HUNT Scent Control T-shirts have a suggested retail price of $21.99 for small-XL and $24.99 for the 2X and 3X.
About ElimiShield Scent Control Technology Human odor is caused by bacteria feeding on dead or dying skin cells. The patented, proprietary, nanotechnology formula in some of the ElimiShield HUNT products form a long-term bond when applied and leave a microscopically abrasive shield that eliminates odor-causing particles on contact. This mechanism is far superior to other methods that either poison bacteria or attempt to absorb human odors after they form. In addition to the nanotechnology, certain ElimiShield products include bio-based ingredients to neutralize malodors that are encountered in the field, ensuring all surfaces remain scent-free. Hunter Safety System, the industry leader in treestand safety, is the exclusive distributor of ElimiShield HUNT products to the outdoor industry. For information on this line, contact Hunter Safety System, 8237 Danville Road, Danville, AL 35619; call toll-free (256) 773-7732; or visit www.ElimiShieldHunt.com.
# # #
Editorial Contact:
Karen Lutto
(210) 451-9113 (office)
(804) 539-6699 (cell)
karen@hunteroc.com
HOC Website: www.hunteroc.com