NEWS RELEASE
FOR IMMEDIATE RELEASE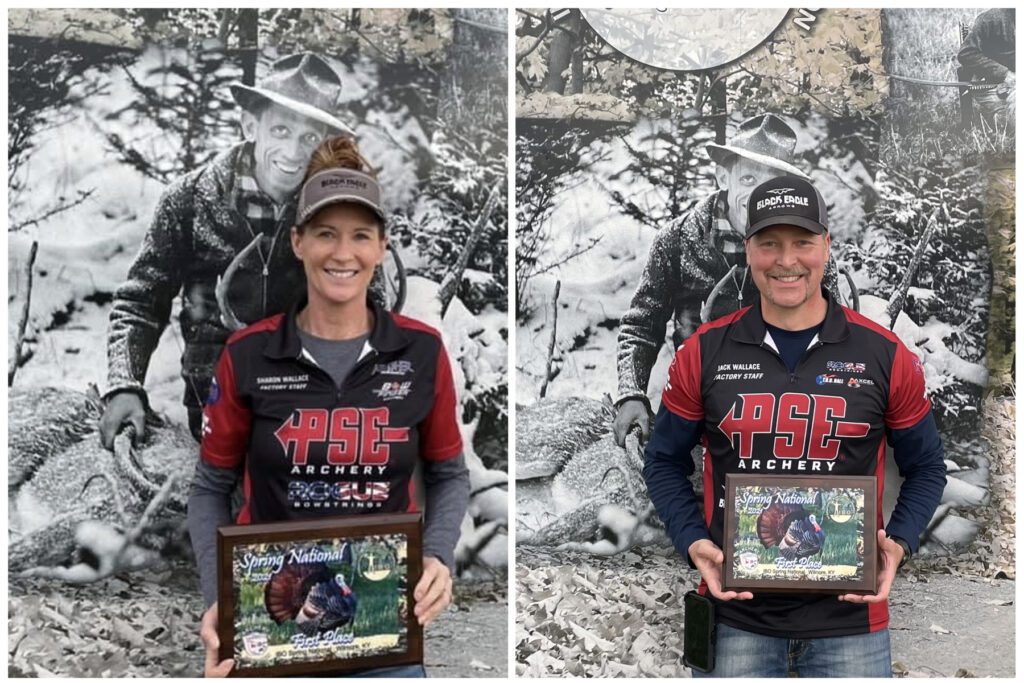 RICHMOND, Va. (April 14, 2021) – Jack and Sharon Wallace, German Precision Optics (GPO) USA-sponsored husband-and-wife 3-D archers, both took home top honors at the International Bowhunting Organization's (IBO) Spring Nationals this past weekend in Wilmore, KY. This tournament counts as part of the Shooter of the Year award and is the last stop before the IBO National Championship series that begins next month.
With high winds, rain and weather ranging from the 50s to high 70s archers skills were truly being tested. GPO's Jack Wallace shot a score of 415 with 23 bonus rings to secure the Men's Professional division title and his wife Sharon won the Female Pro division by a commanding 26 points. This husband-and-wife duo have won the last two IBO titles and currently lead the organization's Shooter of the Year race.
"This was an extremely exciting weekend for us," said Jack Wallace. "It is great when either of us places, but for both of us to take the top place on the podium at the same tournament is quite an honor.
"We want to thank GPO for their continued support. We don't go anywhere without our GPO Passion binoculars."
About GPO USA
German Precision Optics was founded on the premise that design, engineering and quality management is 100-percent controlled in Germany to its strictest standards, yet products can be produced at some of the largest production facilities around the world. This unique corporate structure allows GPO to offer the highest quality products with better features at a significantly better price. The company is 100-percent confident that all of its products will not only function perfectly but will exceed all expectations. Therefore, GPO USA has created an industry-leading Spectacular Lifetime Warranty™. With outstanding professional service, GPO USA will take care of its products before, during, and after the purchase at no charge, EVER. Founded in 2016, GPO has its U.S. headquarters in Richmond, Va. For more information on GPO USA visit www.gpo-usa.com or call 844-MY BINOS ((844) 692-4667).
# # #
Editorial Contact:
Karen Lutto
(804) 539-6699 (cell)
(210) 451-9113 (office)
karen@hunteroc.com
HOC Website: www.hunteroc.com