NEWS RELEASE
For Immediate Release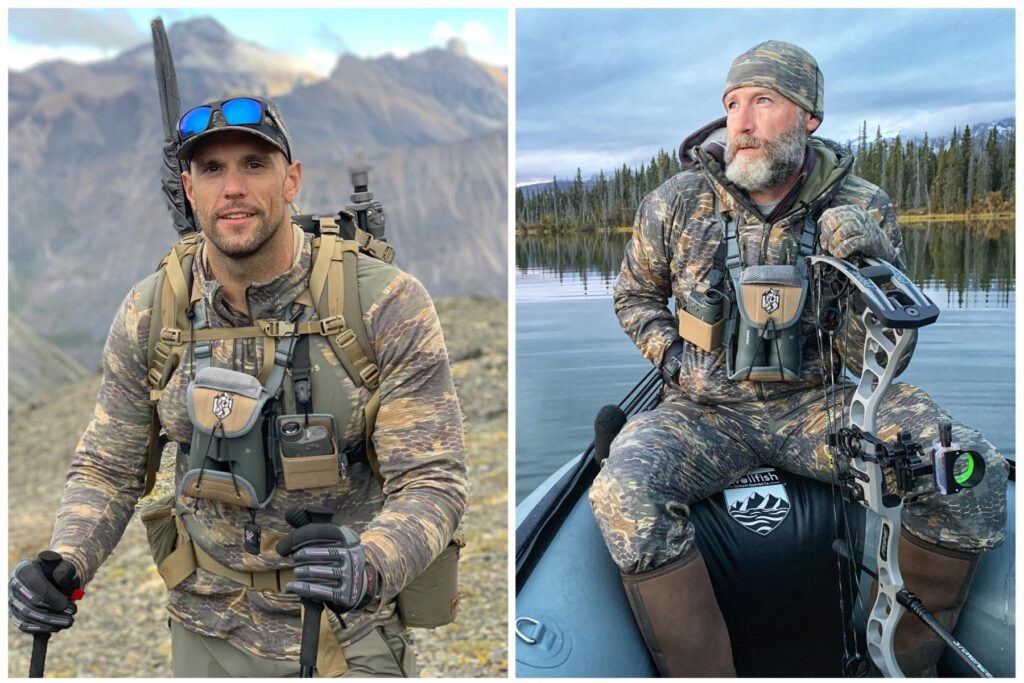 RIVERTON, Wyo. (April 5, 2021) — Hi Mountain Seasonings, renowned for the world's best jerky and sausage making kits, is pleased to announce it has renewed its partnership with Steve Ecklund and Joe Eppele for their popular television show, The Edge. This marks the 10th year of this partnership between the two companies.
Airing on the Wild TV, The Cowboy Channel and Pursuit Channel, The Edge is a high-energy, high-impact program that features both rifle and archery hunts across Canada and other parts of the wild. Join Steve, Joe and The Edge crew on their adventures as they hunt big game, fish open waters, and demonstrate responsible hunting and fishing all around the world. Tune in as they pursue some of the world's biggest animals, all while overcoming unexpected hurdles that will leave you sitting on the edge of your seat.
"As a hunter, I take great pride in being able to share wild game meals with friends and family. Hi Mountain Seasonings are hands down the best mixes and rubs I found for cooking wild game meat and have helped me to introduce countless people to the world of hunting," said Joe Eppele, co-host of The Edge. "From dry rubbed back straps over the fire to slow smoked ribs or cured sausages/jerky – Hi Mountain Seasonings have the kits to make it quick, simple and delicious!"
According to Steve Ecklund, co-host of The Edge, "Admittedly, I am not much of a cook. My idea of preparing meat literally consists of raw meat thrown into the coals or onto the grill. I cook it to my desired shade of black, then devour! My taste buds are equally talented -moose meat tastes like elk, and elk tastes like deer. It was not until I hit the meat with some Hi Mountain Seasonings that the true flavors started to come out. Now I put Hi Mountain Seasonings on everything. It is my idea of a sophisticated slab."
Viewers can expect to see Steve and Joe prepare mouthwatering game dishes with Hi Mountain Seasonings products each week on The Edge. The show airs on Wild TV on Tuesdays 8:30 AM EST. Thursdays at 10:00 PM EST, Saturdays at 7:30 PM EST and Sundays at 8:00 PM EST; Cowboy Channel on Saturdays at 9:00 AM EST and Sunday at 12:30 PM EST; and the Pursuit Channel times to be announced. Please check your local listings for additional airings.
Hi Mountain's entire line of products, cooking tips, instructional videos and recipes are also available at www.himtnjerky.com. Hi Mountain products also can be found at high-end sporting-goods stores, farm-and-ranch stores and many local grocery stores.
Located in the heart of Wyoming, Hi Mountain Seasonings was founded in 1991. It is the premier manufacturer of kits for homemade jerky and sausage. Hi Mountain Seasonings has successfully captured distinct, traditional Western flavors in its jerky cure & seasonings, Western-style seasonings, bacon cures and other products that make up the unique line of gourmet Western seasonings. For additional information, write: Hi Mountain Seasonings, 1000 College View Drive, Riverton, WY 82501; call toll-free 1-800-829-2285; or visit the company website at www.himtnjerky.com.
Editorial Contact:
Karen Lutto
(210) 451-9113 (office)
(804) 539-6699 (cell)
karen@hunteroc.com
HOC Website: www.hunteroc.com