NEWS RELEASE
FOR IMMEDIATE RELEASE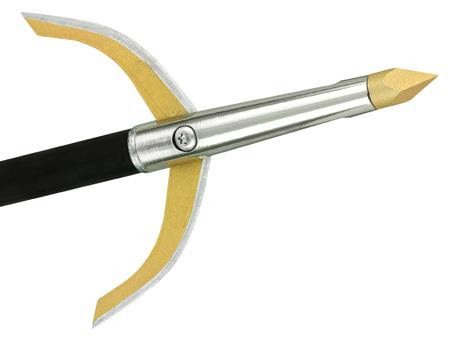 Spectre Broadheads in Stock and Shipping
BROOKVILLE, Pa. (August 23, 2021) — Brad Lockwood, president of Spectre Broadheads, is pleased to announce the company is now fully stocked and shipping its line of Spectre Broadheads. This much talked about and much anticipated magnetic broadhead was introduced to the industry at the Archery Trade Association's annual Trade Show in Louisville. The industry responded very positively to the revolutionary new design. With hundreds of hours in research and development and an abundance of field testing, the Spectre 100-grain and 125-grain broadheads can now be purchased at local dealers and conveniently online at https://viperarcheryproducts.com/product/spectre-broadheads/ or by Clicking Here.
Unlike other broadheads on the market, the Spectre broadhead features a patent-pending, revolutionary magnetic-blade technology that holds the blades closed throughout the arrow flight. Upon impact the blades are guaranteed to open instantly for a failureproof deployment that results in massive entry and exit wounds. No more O-rings, plastic collars or even rubber bands.
Designed to fly like a field point, the Spectre Broadheads feature a strong, aerodynamic, machined 7075-aluminum ferule with a hardened-carbon-steel four-face chisel tip that provides extremely reliable penetration through hide, flesh, and bone. The Spectre Broadheads have the thickest, strongest blades of any expandable broadhead on the market. The pair of 0.047-inch-thick, razor-sharp, swept-back blades are magnetized to hold them together until the moment of impact, when they reliably deploy to cut a path of destruction. The chisel tip and blades have a gold Cerakote finish for lubricity and wear resistance.
"We know that everyone has been anxiously awaiting the arrival of these broadheads and we appreciate their patience," said Lockwood. "We know you won't be disappointed with them. They are going to be a game-changer in the broadhead category as they truly are like nothing available on the market."
Available in two versions⎯a 100-grain with a 2-inch cutting diameter, and a 125-grain version that boasts an impressive 2.24-inch cutting diameter. Each three-pack of broadheads comes with a practice head and an extra set of sharp blades, ultimately providing consumers with four broadheads for the price of three. Each pack has a suggested retail price of $44.99.
Spectre Broadheads is a Viper Archery Products brand. Located at 494 Service Center Rd. in Brookville, Pa., Viper Archery Products has been proudly manufacturing top-quality U.S.-made archery sights and accessories for 15 years. For more information on Viper Archery or Spectre Broadheads, visit www.viperarcheryproducts.com.
# # #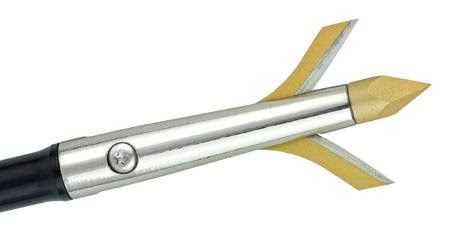 Editorial Contact:
Karen Lutto
(210) 451-9113 (office)
(804) 539-6699 (cell)
HOC Website: www.hunteroc.com