NEWS RELEASE
FOR IMMEDIATE RELEASE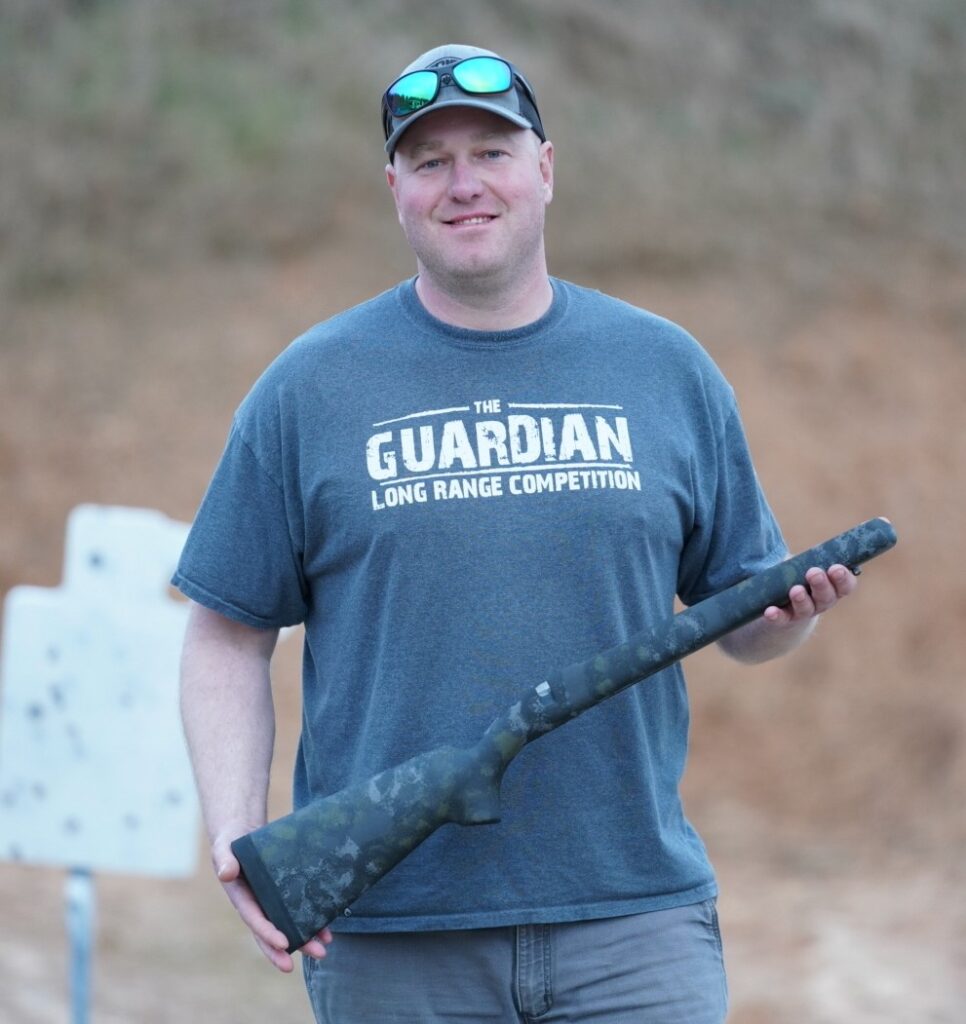 OWENS CROSS ROADS, Ala. (April 7, 2022) — AG Composites, a veteran owned designer and manufacturer of advanced composite products, is a proud supporter of Guardian Long Range, a non-profit organization that uses its passion for precision shooting to create weekend competitions that support orphaned and foster children in need.
The Guardian Long Range Competitions consist of multi-day precision shooting events across the country that emphasize fellowship and awareness to promote and assist foster and orphan programs. The professionally organized events offer opportunities to test skills with a rifle and compete for generously donated prizes and year-long bragging rights. All proceeds from the events go back to helping children through scholarships and youth sponsorships.
"AG Composites has been a generous supporter of The Guardian programs for years," said Gary Larson, founder and president. "Their generous donations at each of our shooting events has helped provide scholarships and assistance to so many children in our program. They are true guardians and mentors of the community."
"We are honored to be a part of such a great program," said Matt Tandy. "It is amazing to know that the donation of our products helps children find their forever homes and assist those who age out of foster care with scholarships and other much needed assistance. We are truly committed to this cause and will continue our support for years to come because every child deserves a family."
The 2022 Match sign-ups are currently open. There are five fund-raising matches. They are as follows:
North Carolina
April 2-3, 2022
At Frontline Defense
Michigan
May 14-15, 2022
At Marksmanship Training Center
Colorado
August 27-28, 2022
At Cameo Shooting Complex
Georgia
November 5-6, 2022
At Arena Training Facility
Texas
December 3-4, 2022
At 7 Foxtrot Training Complex
If you would like additional information on participating, volunteering or donating visit https://guardianlongrange.com/matches or Click Here. Be sure to sign up early, because despite the 70-80 open spots, all of the matches sell out quickly.
In its 8th year, Guardian Long Range was started as one man's passion to combine the growing precision shooting community with a higher calling to support children in need of forever families. By humbly facilitating precision shooting events that not only share the experiences of foster care and children's' services, The Guardian Long Range promotes fellowship and camaraderie in a weekend time span that creates life-long memories as competitors see the firsthand results of the funds raised by their contributions. Since its inception, the Guardian has raised and given back 1.5 million dollars.
It is these matches that are at the forefront of the outreach and fundraising for The Guardian Long Range program because participation by the community truly holds the key to expanding the programs that help more children find their forever homes. The Guardian is not just a match – but a mission and a family. Be sure to join an event in your area.
About AG Composites
AG Composites is a veteran-owned company that designs and manufactures advanced composite products in Owens Cross Roads, Ala. The company uses modern design software to create Computer Aided Design (CAD) models and the highest quality carbon fiber, epoxy and paint to make their line of rifle stocks. Every AG Composites stock is test fit with the action, bottom metal and barrel hardware before it ships to the customer. The company is known for delivering their products in weeks, not months. AG Composites' mission is to be the most responsive, reliable and supportive supplier in the advanced composites industry. The company can be reached at 1-833-AGSTOCK, [email protected] or www.agcomposites.com
Editorial Contact:
Karen Lutto
(210) 451-9113 (office)
(804) 539-6699 (cell)