NEWS RELEASE
FOR IMMEDIATE RELEASE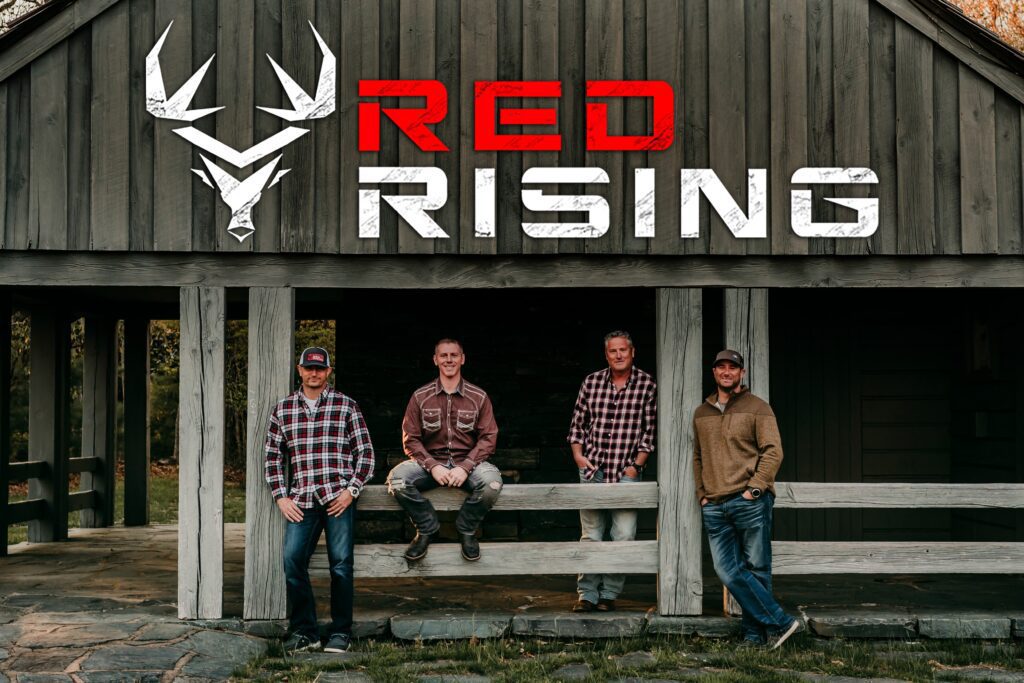 Outdoor Edge® Renews Its Partnership with Red Rising TV
DENVER (July 26, 2022) — Outdoor Edge, America's leading manufacturer of knives and tools for all things outdoors, has announced a continued partnership with Jason Bowers, Matt Bullins, Eric Hale and Chris Ward, hosts of Red Rising TV series.
This unique outdoor television series embraces four lifelong friends that share an unbreakable bond bound by their sportsmanship, heritage, and outdoor and hunting lifestyles. Follow them as the fearsome foursome travel across grassroots America in search of life's most precious experiences, while hunting whitetails and highlighting their chronicles and journeys along the way.
"We work full-time jobs and our time in the field is very limited and extremely valuable." said Matt Bullins, president. "It's crucial to have the right tools and equipment with us at all times. That's why we carry a myriad of dependable products from Outdoor Edge in our packs."
You can join Jason, Matt, Eric and Chris on their adventures on the Sportsman's Channel each week on Tuesday's at 8:00 and 11:00 PM EST and Fridays at 9:30 AM and 5:30 PM EST as they seek adventures across North America and beyond.
About Outdoor Edge: Founded in 1988 and headquartered in Denver, Outdoor Edge is a leading designer and manufacturer of knives and tools. Outdoor Edge continues to innovate and develop revolutionary products for hunters, outdoor enthusiasts, handymen and anyone who requires the very best knives and tools available for leisure, work and everyday-carry needs. The company prides itself in technology and innovation through its patented RazorSafe™ replaceable blade system, offering a variety of knife handles and blade profiles so you never have to sharpen your knife again, no matter the task. All knives and tools undergo extensive field-testing in harsh, rugged environments resulting in durable, long-lasting products that come with a lifetime guarantee. For additional information on Outdoor Edge and its full line of products call (800) 477-3343; email [email protected]; or visit www.outdooredge.com. Outdoor Edge is a Revo Brands company.
About Revo Brands:
Revo Brands is the parent company of enthusiast and mission critical brands that drive growth through superior innovation, design and marketing. Our brand portfolio features market leading brands Real Avid and Outdoor Edge. Visit www.RevoBrands.com for more information.
Editorial Contact:
Karen Lutto
(210) 451-9113 (office)
(804) 539-6699 (cell)
HOC Website: www.hunteroc.com