NEWS RELEASE
FOR JANUARY 2023 RELEASE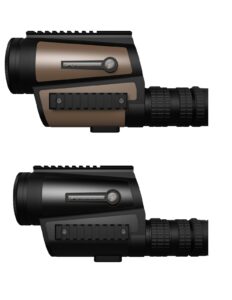 RICHMOND, Va. (Jan. 17, 2023) — GPO, USA is proud to introduce its new 15-45×60 Tactical Spotting Scope, featuring the same reticle found in the company's popular new first focal plane GPOTAC™ 4.5-27x50i FFP Tactical riflescope.
"Employing the same mil based reticle in both the GPOTAC™ 4.5-27x50i FFP Tactical riflescope and our new 15-45×60 Tactical Spotting Scope makes using them in tandem the ideal shooting combination ," said Michael Jensen, GPO, USA owner and CEO. "For serious long-range shooting, trying to spot and adjust long-range shots without a reticle is simply wasting rounds. By matching reticles in both the riflescope and spotting scope, the shooter can make calculations and adjustments quickly and accurately."
The grid markings on the spotting scope reticle and the riflescope reticle are identical in appearance and size to ensure familiarity and sight picture synergy of the user. Both reticles offer the same level of fidelity and utility, whether it is marking a target, assessing distance or holding a ballistic offset without the need to adjust elevation and windage turrets. The two products work in tandem and make the process of spotting, assessing and successfully acquiring the target flawless.
The GPO 15-45×60 Tactical Spotting Scope with FFP Reticle features a variable 15-45X eyepiece, a 60mm objective lens to gather any and all available light, a 60-foot field of view at maximum power, and its compact size and weight – measuring just 10.95 x 5.4 x 3.3 inches and weighing a mere 2.75 lbs. – make it easy to transport across any terrain both near and far. It will be available in two colors: black and brown. The GPO 15-45×60 Tactical Spotting Scope with FFP reticle will be available this spring at retailers nationwide and at www.gpo-usa.com for a suggested retail price of $1299.99. All GPO products are backed by the best lifetime warranty and service in the industry, GPO's exclusive Spectacular Lifetime Warranty™. This product comes with a cleaning cloth, ocular and objective lens scope covers. More information is available at www.gpo-usa.com or by calling 844-MY BINOS (844-692-4667.)
GPO Tactical FFP Spotting Scope Specifications
Magnification: 15-45X
Real field of view: 3,47° – 1,16°
Field of view at 1000m: 60 – 20m
Field of view at 1000yds: 180 – 60 ft
Eye Relief: 1.06 inches (27mm)
Exit Pupil: .16-0.5-inches (4-1.3mm)
Effective Diameter of
Objective Lens: 60mm
Focusing System: Eyepiece Focusing System
Minimum focusing distance: 34.45 feet (10.5m)
Weight: 2.75 lbs. (1250g)
Reticle: FFP
Laser Protection: Optional
Spotting Scope Dimensions: 10.95×5.4×3.3 inches (278 x 138 x 84 mm)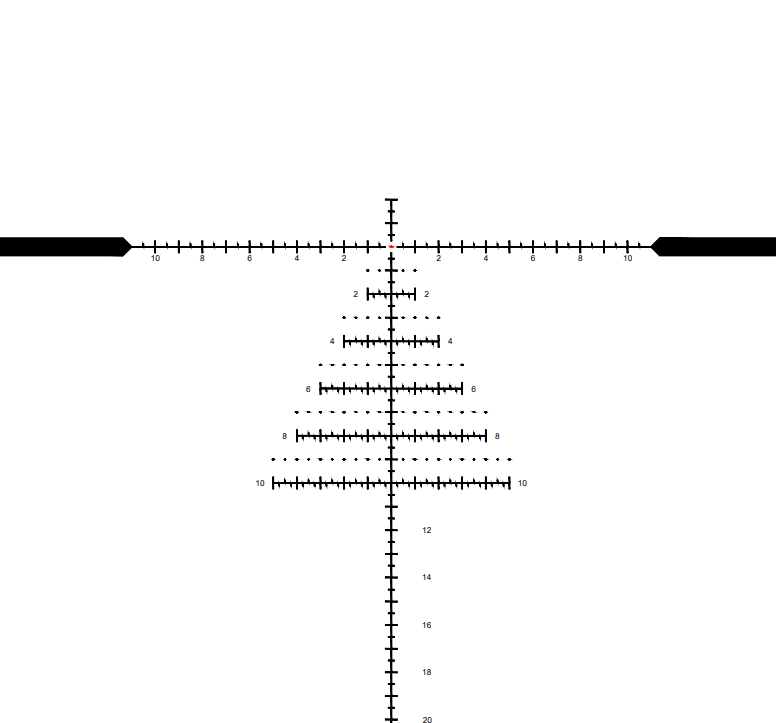 Be sure to visit us January 17-20 at SHOT Show 2023 in Las Vegas, Expo Level 2, Booth 11053.
About GPO USA
GPO USA, an American company, was founded on the premise that design, engineering, and quality control can be 100 percent conducted in Germany to its strictest standards, yet products can be assembled at some of the largest production facilities around the world. This unique production process allows GPO to offer the highest quality products with better features at a significantly better price. GPO USA is confident that its products will not only function perfectly but will always exceed its customer expectations. Therefore, GPO USA has created an industry-leading Spectacular Lifetime Warranty™. With outstanding professional service, GPO USA will take care of its products before, during, and after the purchase at no charge—EVER. Founded in 2016, GPO USA is headquartered in Richmond, Va. For more information on GPO USA visit www.gpo-usa.com or call 844-MY BINOS (844-692-4667.)

Editorial Contact:
Karen Lutto
(210) 451-9113 (office)
(804) 539-6699 (cell)
[email protected]HOC Website: www.hunteroc.com