NEWS RELEASE
FOR IMMEDIATE RELEASE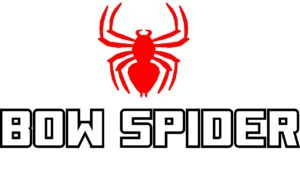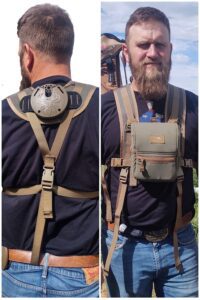 Bow Spider PRO Suspenders: Made for the Minimalist Bowhunter/Archer
Kinnear, WY (June 27, 2023) —Bow Spider, the quickest, easiest hands-free bow retrieval system on the market that revolutionized the way bowhunters, backyard target shooters, and 3D competitors pack their bows anywhere, is proud to introduce its new PRO Suspenders system.
Designed for the minimalist hunter or archer who wants to stalk about the woods or target range without wearing their daypack, the comfortable 3-inch wide padded PRO Suspenders straps allow you to comfortably pack your bow with the Bow Spider bow packing system and your bino harness all day long. The additional webbing along the shoulder straps allows for storage of range finders, knives, or other clip-on gear that you may want quickly at hand. With the additional Buckle Kit  that is sold separately for a suggested retail price of $14.99, you can seamlessly attach your own bino harness, grab your bow, and go!  The new Pro Suspenders are currently available in three colors: Black, Multicam, and Tan/Olive, and have a suggested retail price of $129.99. They are available online by Clicking Here.
The Bow Spider bow packing system concept is simple; here's how it works. An aluminum arm attaches to the bow's riser, and slides into a slot on the lightweight, injection-molded receiver, which can be worn on the included belt or attached via long bolts to other objects, including your backpack. You can choose either to temporarily or permanently mount the Bow Spider to your pack. The bow is held securely in place via a gravity-locking system, yet slides out with minimal effort. You have to either pull it out or turn it upside down to get the bow out. It's versatility also allows it to be mounted to tree trunks, a waist belt, binocular harness — any flat surface. The bow can be quickly and effortlessly removed with one hand when it's time to swing back into action. The complete Bow Spider bow packing system comes in a variety of colors and has a MSRP of $89.95. To see how easy it is to use the Bow Spider, check out these video clips: https://www.youtube.com/results?search_query=bow+spider+packing+system. For more information on the entire Bow Spider product line, visit www.bowspider.com.About Recreational Archery Development LLC (RAD, LLC): Founded in 2019 and headquartered in Kinnear, WY,  RAD, LLC  is a leading designer and manufacturer of innovative products for the outdoor industry, including the Bow Spider brand of products. Bow Spider's intuitive design makes bow retrieval fast and easy in any situation. The product is proudly made in the USA and gives one percent of all sales to conservation. The company also offers veterans a 15 percent discount on all products. (To take advantage of this offer, orders need to be called in directly to the company at (307) 438-9290.) For additional information on RAD, LLC and the Bow Spider brand of products write to: RAD, LLC, PO Box 171, Kinnear, WY 82516; call (307) 438-9290; email [email protected]; visit www.bowspider.com.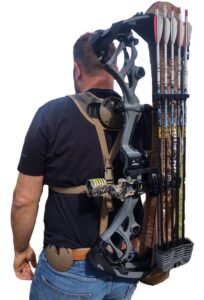 Editorial Contact:
Karen Lutto
(804) 539-6699 (cell)
HOC Website: www.hunteroc.com