NEWS RELEASE
FOR IMMEDIATE RELEASE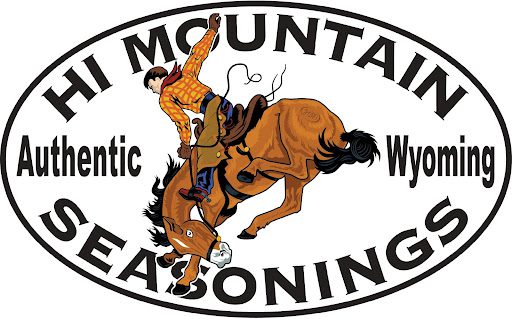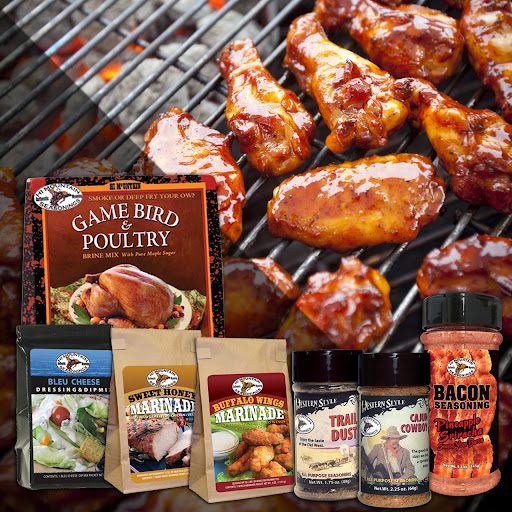 RIVERTON, Wyo. (July 20, 2023) — Originally relegated to the back burner in a pot for chicken stock, chicken wings were reborn by Teressa Bellissimo of the Anchor Bar in Buffalo, NY in 1964. She served a simple creation of fried wings, butter and hot sauce to her son Dominic and his college friends. They liked them so much that they were added to the menu the following day. Little did anyone know that her simple new wing dish would change the culinary world forever.
Next Saturday, July 29, which was proclaimed National Chicken Wing Day by Mayor Stan Makowski in 1977, grab some wings and a Hi Mountain Seasonings Chicken Wing Bundle and celebrate this culinary creation. Hi Mountain Seasonings makes it easy with its perfect chicken bundle that features its Game Bird & Poultry Brine, Bleu Cheese dip, Sweet Honey Marinade, Buffalo Wings Marinade, Western Style Trail Dust, Cajun Cowboy and Pineapple Sriracha Bacon Seasoning. It is perfect for preparing a variety of great wings on this special day or any time. You can fry, grill, bake or smoke your wings to celebrate this occasion and the dips will provide a creative and tasty twist to your wings.
Wings have become one of the most popular foods in America. In fact, over 27 billion wings are consumed every year. They are the perfect party pleaser, appetizer, or meal and with the Hi Mountain Seasonings Chicken Wing Bundle, making the perfect wing requires very little preparation. For the Western Style seasonings merely brush the wings with some olive oil and season to taste and then fry, grill, bake or smoke until they reach an internal temperature of 165 degrees. Serve with the Hi Mountain Seasonings Bleu Cheese Dip that is part of this Bundle or go on the Hi Mountain Seasonings website to view a variety of other dips that are perfect for wings.
The new Chicken Wing Bundle has everything you need to celebrate National Wing Day and future parties, small gatherings and last-minute guests. Fast and easy to prepare – and extra-ordinarily delicious – the Chicken Wing Bundle includes everything you'll need to be prepared for entertaining an intimate group or a large crowd. At a 20 percent savings, it has a suggested retail price of $32.39.  Individual items can be purchased for a suggested retail price of $3.99 – $9.99. For more information on the Hi Mountain Seasonings Chicken Wing Bundle Click Here.
Hi Mountain Seasonings, offers several great bundles, products and recipes that will make your entertaining and cooking so much easier. Their many products also make great gifts! Be sure to visit www.himtnjerky.com for a worry-free summer BBQ season.
Hi Mountain's entire line of products, cooking tips, instructional videos and recipes are also available at www.himtnjerky.com. Hi Mountain products also can be found at high-end sporting-goods stores, farm-and-ranch stores and many local grocery stores.
Located in the heart of Wyoming, Hi Mountain Seasonings was founded in 1991. It is the premier manufacturer of kits for homemade jerky and sausage. Hi Mountain Seasonings has successfully captured distinct, traditional Western flavors in its jerky cure & seasonings, Western-style seasonings, bacon cures and other products that make up the unique line of gourmet Western seasonings. For additional information, write: Hi Mountain Seasonings, 1000 College View Drive, Riverton, WY 82501; call toll-free 1-800-829-2285; or visit the company website at www.himtnjerky.com.
# # #
Editorial Contact:
Karen Lutto

(210) 451-9113 (office)
(804) 539-6699 (cell)
HOC Website: www.hunteroc.com