NEWS RELEASE
FOR IMMEDIATE RELEASE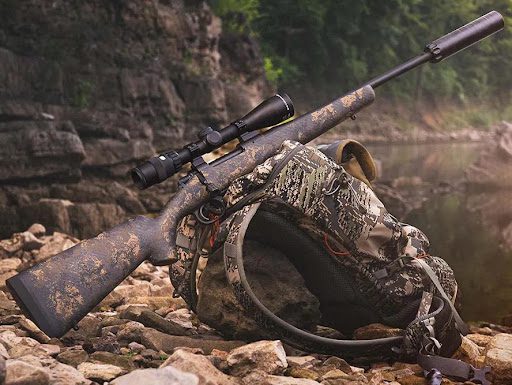 OWENS CROSS ROADS, Ala. (Aug. 18, 2023) —Field & Stream magazine's Best New Rifle of 2023, the Wilson Combat NULA Model 20, features an AG Composites Privateer composite stock. The "best new rifles of 2023" were announced in the magazine's online version on August 16, 2023.
"We are more than excited both to have our stock chosen to be standard fare on the incredible NULA rifle, and that its contribution to the rifle's overall accuracy and ease of handling has been recognized by the editors at Field & Stream," said Matt Tandy, AG Composites owner. "This custom-crafted stock allows Wilson Combat to add a hinged floor plate, get the rifles out the door faster than ever before while maintaining world-class accuracy, and bring the price down more than 20 percent over the rifle's original version. That's a win for both the manufacturer and consumer."
"The AG Composites' stock was stiff enough to allow you to tightly torque into a shooting sling for support without the stock pressing against the barrel or causing a point-of-impact shift," wrote Field & Stream's Richard Mann in the rifle review. "Another wise carryover from the NULA design is the negative drop on the stock's comb. The heel of the stock is higher than the nose of the comb, and just about a quarter inch below bore line. This helps direct recoil straight back, and it allows you to get a good cheek weld with proper eye alignment through the riflescope. But also very important, it allows the comb of the stock to simply slide past your cheek bone during recoil as opposed to pounding into it."
You can read the full review here: https://www.fieldandstream.com/guns/wilson-combat-nula-model-20-rifle-review/ or by Clicking Here. More information on the AG Privateer stock and the entire line of AG Composites rifle stocks can be found https://agcomposites.com/ or by Clicking Here.
About AG Composites: AG Composites is a veteran-owned company that designs and manufactures advanced composite products in Owens Cross Roads, Ala. The company uses modern design software to create Computer Aided Design (CAD) models and the highest quality carbon fiber, epoxy and paint to make its line of rifle stocks. Every stock is tested with the action, bottom metal and barrel hardware before it ships to the customer. The company is known for delivering its products in weeks, not months. AG Composites' mission is to be the most responsive reliable and supportive supplier in the advanced composites industry. The company can be reached at 1-833-AGSTOCK, [email protected], or for more information visit www.agcomposites.com.
Editorial Contact:
Karen Lutto
(804) 539-6699 (cell)