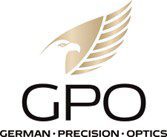 NEWS RELEASE
FOR IMMEDIATE RELEASE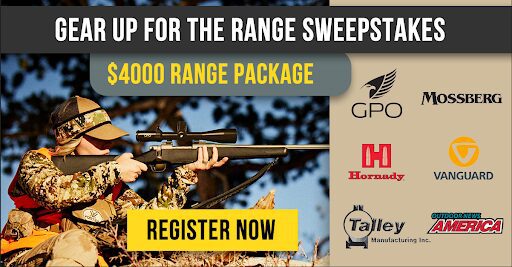 German Precision Optics Launches the
"Gear Up for The Range" Sweepstakes
RICHMOND, Va. (Oct. 3, 2023) — GPO USA, a leading manufacturer and distributor of high-quality sporting optics, is pleased to announce the launch of the "Gear up for The Range" Sweepstakes. GPO has teamed up with industry leading companies, O.F. Mossberg & Sons, Hornady Ammunition, Vanguard, Talley Manufacturing, Inc., and Outdoor News America, to offer an incredible range package. The collection of high quality gear is valued at over $4000.
The "Gear Up for The Range" Sweepstakes prize package includes a GPO GPOTAC 4.5-27x50i premium tactical riflescope, a Mossberg Patriot LR Tactical in 6.5 PRC, 10 boxes of Hornady 6.5 PRC 147 grain ELD Match ammunition, a Vanguard Endeavor L 303 CGM full-size carbon fiber shooting tripod with gun mount, a Vanguard Porta-Aim and Talley Picatinny scope rings. One lucky winner will win the entire sweepstakes package.
"Our goal with this sweepstakes is to provide all the tools needed for a shooter to have the ultimate range experience no matter their experience level," said Mike Jensen, owner and CEO. "These are premium products that will make the winner's range and shooting experience that much more enjoyable.
Entering the contest is easy. Simply go to the GPO Facebook page https://www.facebook.com/gpousaoptics or Instagram page https://www.instagram.com/gpo_usa/ and find the sweepstakes post and click on it, or visit the GPO promotional page located at https://gpo-usa.com/promotions/ or Click Here. Additional entries can be achieved by signing up for the Outdoor News American newsletter or following and/or liking the cosponsors social media pages. This can all be done in one convenient location on the GPO Promotions sign up page.
All entries must be completed by midnight on October 31, 2023. The "Gear Up for the Range" Sweepstakes is open to all legal residents of the United States who are 18 years of age or older at the time of entry. The one lucky winner will be randomly drawn and notified via email. Don't miss your opportunity to walk away with this range package valued at over $4000. Register now and like all the sponsors for even more chances to win!
About GPO USA
GPO USA, an American company, was founded on the premise that design, engineering, and quality control can be 100 percent conducted in Germany to its strictest standards, yet products can be assembled at some of the largest production facilities around the world. This unique production process allows GPO to offer the highest quality products with better features at a significantly better price. GPO USA is confident that its products will not only function perfectly but will always exceed its customer expectations. Therefore, GPO USA has created an industry-leading Spectacular Lifetime Warranty™. With outstanding professional service, GPO USA will take care of its products before, during, and after the purchase at no charge—EVER. Founded in 2016, GPO USA is headquartered in Richmond, Va. For more information on GPO USA visit www.gpo-usa.com or call (844) MY BINOS ((844) 692-4667.)
Editorial Contact:
Karen Lutto
(804) 539-6699 (cell)
HOC Website: www.hunteroc.com