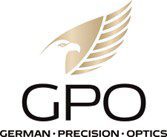 NEWS RELEASE
FOR IMMEDIATE RELEASE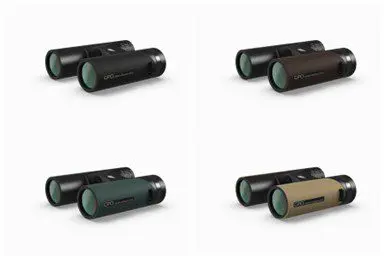 GPO USA's 8×32 ED Binocular Named
A Top Affordable Compact Binocular by the Cornell Lab of Ornithology
RICHMOND, Va. (Sept. 26, 2023) – After an extensive review of 24 different compact binoculars, GPO USA's 8×32 ED binocular has been named one of the top affordable compact binoculars by the Cornell Lab of Ornithology – the nation's top nonprofit organization for birders.
"While outdoor enthusiasts, the military, and law enforcement personnel are extremely discerning when it comes to choosing optics, the birding community is no less so," said Mike Jensen, GPO USA's owner and CEO. "Being named one of the top optics by the Cornell Lab of Ornithology is both a great honor, and a testament to both the high quality of our products, and the great value they offer even the most discriminating consumer."
"It's an age-old birding conundrum: how to find binoculars that deliver a great image and excellent portability, all without breaking the bank," wrote Kathi Borgmann, Marc Devokaitis, and Hugh Powell in the review. "The smaller lenses found in compact binoculars help make them light and comfortable, but those smaller optics usually meant you'd have to settle for a dimmer image than in a 'full-size' 8×42 binocular. At least, that was the conventional wisdom. Now, with a new generation of excellent and affordable optics, we're finding some great options among compact binoculars — models with an objective lens between 30 and 34 mm. In fact, after conducting this review, we'd argue a few compact models can stand on an even footing with similarly priced full-size binoculars, all while saving weight and reducing fatigue."
The testers found the GPO 8×32 ED offered an "excellent, bright and clear image; rich, saturated color; good feel to the eyecups and focus wheel; and a thick, comfy neck strap," and that it "delivered a bright, sharp, and very richly colored image." They went on to say, "We enjoyed the razor sharp streaking of a female Red-winged Blackbird as she sneaked among cattails to feed her fledglings. The bright image and finely tuned focus wheel made it easy to focus on birds at different distances." You can read the entire review here: https://www.allaboutbirds.org/news/best-affordable-compact-binoculars-review/# or by Clicking Here.
The GPO USA 8×32 ED binocular is available in four rich colors: Desert Sand, Deep Green, Dark Brown Earth, and Charcoal Black. It has a suggested retail price of $579.99 and is available at retailers nationwide and conveniently online at www.gpo-usa.com. . For more information on GPO USA and the company's entire line of products, including their award-winning riflescopes, binoculars, spotting scopes, laser rangefinders, and accessories, visit www.gpo-usa.com or call (844) MY BINOS ((844) 692-4667.)
About GPO USA
GPO USA, an American company, was founded on the premise that design, engineering, and quality control can be 100 percent conducted in Germany to its strictest standards, yet products can be assembled at some of the largest production facilities around the world. This unique production process allows GPO to offer the highest quality products with better features at a significantly better price. GPO USA is confident that its products will not only function perfectly but will always exceed its customer expectations. Therefore, GPO USA has created an industry-leading Spectacular Lifetime Warranty™. With outstanding professional service, GPO USA will take care of its products before, during, and after the purchase at no charge—EVER. Founded in 2016, GPO USA is headquartered in Richmond, Va. For more information on GPO USA visit www.gpo-usa.com or call (844) MY BINOS ((844) 692-4667.)
Editorial Contact:
Karen Lutto
(804) 539-6699 (cell) 
HOC Website: www.hunteroc.com