NEWS RELEASE
FOR IMMEDIATE RELEASE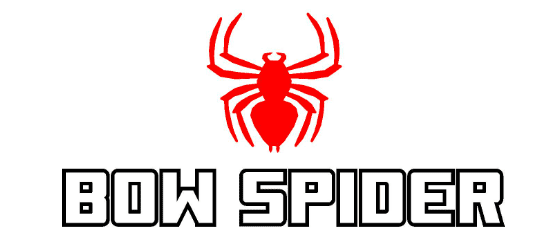 Bow Spider Offers a Free Waterproof Pack Cover With Any Purchase in November
KINNEAR, Wyo. (Nov. 1, 2023) — Bow Spider, the quickest and easiest bow retrieval system on the market, announced today that with any online purchase in November, customers will receive a free waterproof Bow Spider Pack Cover that will keep your backpack and all its contents (inside and outside the pack) from getting wet while hunting in the rain. It has a retail value of $19.99.
Made of durable polyester ripstop material for wind and rain protection, the waterproof pack is designed with an elastic stretch fit to slip over a pack easily. It is available in two sizes: large to accommodate packs from 2,000 to 3,000 cubic inches and XL for 3,000 to 4,000 cubic inches.
The Bow Spider concept is simple and revolves around a lightweight, round bow holder with a sturdy belt and long bolts, allowing multiple ways to secure your bow. An aluminum arm attaches to the bow's riser and slides into a slot on the lightweight, injection-molded receiver, which can be worn on the included belt or attached via long bolts to other objects. The bow is securely held via a gravity-locking system yet slides out with minimal effort. You must pull or turn it upside down to get the bow out. Use the belt to attach your bow to your pack, hip, truck headrest, blind, or tree. Bow Spider can also be easily attached to a binocular harness or backpack. It can be mounted to any sturdy flat surface for secure and easy storage – even a wall. Bow Spiders are available for both compound and crossbows.
The free waterproof covers are available while supplies last, so get yours now. Whether you are looking for something for yourself for this hunting season or perhaps a holiday gift for the archer in your life, be sure to take advantage of this great offer to ensure that no matter how much wind or rain comes along on your next hunt, your favorite pack and everything inside will stay dry. To order, visit www.bowspider.com or Click Here.
Bow Spider — the quickest, most accessible, hands-free bow retrieval system on the market that revolutionized the way bowhunters, backyard target shooters, and 3D competitors pack their bows anywhere – offers a full array of practical products designed to make both target archers and bowhunters days on the range and in the field more productive and enjoyable. For a look at the company's entire product line, visit https://bowspider.com/.
About Recreational Archery Development LLC (RAD, LLC): Founded in 2019 and headquartered in Kinnear, WY, RAD, LLC is a leading designer and manufacturer of innovative products for the outdoor industry, including the Bow Spider brand of products. Bow Spider's intuitive design makes bow retrieval fast and easy in any situation. The product is proudly made in the USA and gives one percent of all sales to conservation. The company also offers veterans a 15 percent discount on all products. (To take advantage of this offer, orders must be called in directly to the company at 307-850-8052.) For additional information on RAD, LLC and the Bow Spider brand of products, write to: RAD, LLC, PO Box 171, Kinnear, WY 82516; call 307-850-8052; email [email protected]; visit www.bowspider.com.
Editorial Contact:
Karen Lutto
804-539-6699 (cell)